Get to the root cause of your gut and hormone issues
Helping adults and kids move from overwhelm and confusion to clarity and empowerment with a holistic, functional medicine approach
Start Here
Test, Don't guess
At Root and Ritual Functional medicine, we focus on personalized nutrition and lifestyle foundations based on your history, exam, and lab data to get you out of overwhelm and to a place of healing.
No more copying your friend's diet and hoping it works for you. No more decision fatigue about exercise, sleep, or mindfulness. Less worrying about what to do and more getting crap done. We'll get to the root cause together and discover your unique antidote to living in the 21st century.
Get my FREE guide!
Confused about how to incorporate probiotics into your diet? Unsure of what supplements to buy? Not sure what the word "prebiotic" even means?
The Essential Guide to Probiotics and Prebiotics will help you beat bloat today. A handy printable for your fridge is included.
Get the Guide Now
What can you expect from working with an IFM-certified practitioner?
Functional Medicine is all about treating the root cause of the problem. I help you navigate nutrition, sleep, stress, movement, toxins, and mindset so you can figure out what works for your unique body. Root + Ritual Functional Medicine promotes a food-forward lifestyle paired with stress-reducing rituals to bring you back into alignment without hours of Googling or years of trial and error.
Experience
Bachelor's Degree in Biochemistry, Diploma in Nursing, Master's of Science as Nurse Practitioner, Institute for Functional Medicine Certified Practitioner
Data
From a timeline and comprehensive intake to extensive labs, understand the data and be able to measure forward progress and follow trends
Simplicity
I provide you with simple, realistic tools and strategies so you can avoid overwhelm and start implementing habits that speed up healing
Learn more about
Functional Medicine
Check out this page where I give deeper dives on the science behind functional medicine, my approach, and more.
You'll find information about gut health and products I'm loving.
Tell Me More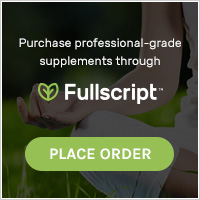 Need supplements?
Browse supplements hand-selected to fit the Root + Ritual standards at multiple price points. Eliminate decision fatigue with a small, curated catalog of options.
Link: Affiliate disclosure
Join Our Newsletter
Get relevant gut and hormone information delivered straight to your inbox.